For the second time in Flensburg: The "World Press Photo Exhibition" is returning.
29 September – 7 November 2021: Robbe & Berking Museum, Flensburg
Since 1955, the "World Press Photo Foundation" has been committed to freedom of the press and first-class photojournalism. With the World Press Photo Exhibition it created the world's largest and most renowned competition for professional press photography. This year, 4,315 photographers from 130 countries submitted 74,470 images for the competition. An international and independent jury under the direction of Nayan Tara Gurung Kakshapati selected the best images in Amsterdam in April. All award-winning photographs will now be on display for five weeks in the Robbe & Berking Museum, and thus already for the second time in the history of the competition in Schleswig Holstein. In an unprecedented year marked by the COVID-19 pandemic and social justice protests around the globe, the winners share a diversity of interpretations and perspectives to these and other urgent issues such as the climate crisis, transgender people's rights, and territorial conflicts.
Opening times
Tuesday – Friday 11:00 – 17:00
Saturday & Sunday 12:00 – 18:00
Monday closed
Admission prices
7 Euro
5 Euro (discounted)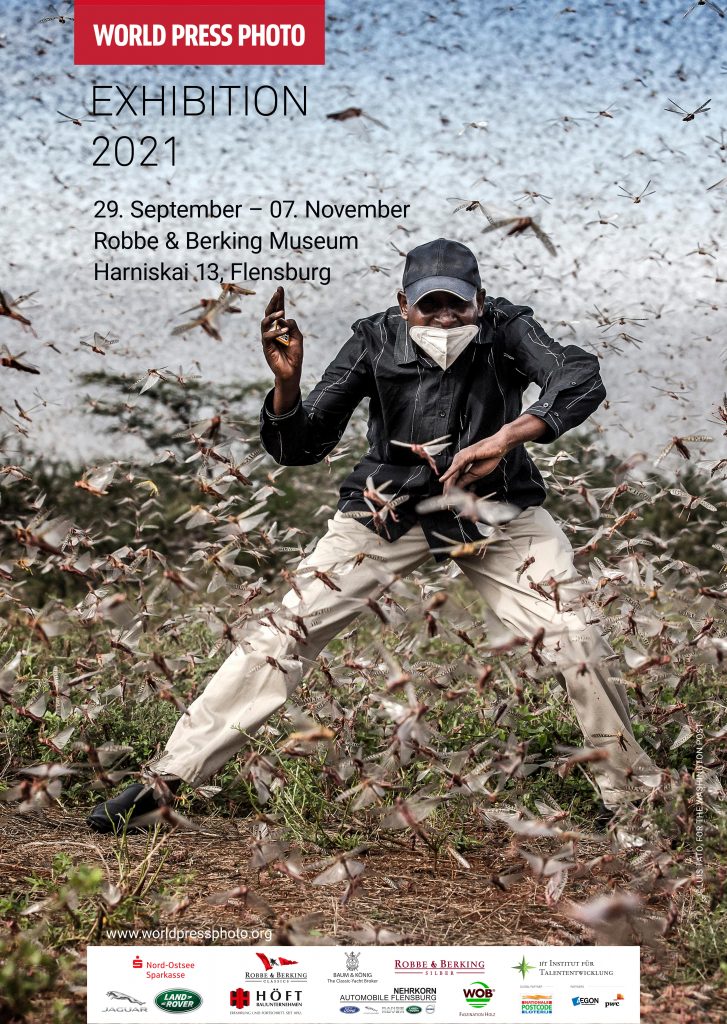 WORLD PRESS PHOTO is globally supported by the Dutch Postcode Lottery, AEGON and pwc. In Flensburg we are supported by Nord Ostsee Sparkasse NOSPA, IFT Institut für Talententwicklung, Jaguar Land Rover, Höft Bauunternehmen, Nehrkorn Automobile Flensburg, WOB Faszination Holz, Baum & König, Robbe & Berking Classics and Robbe & Berking Silber.