Of photographers, painters and sailors' boxes
22nd February – 01st May 2022: Robbe & Berking Museum, Flensburg
Over the past decades, the collector Peter Barrot has gathered more than 100 selected sea chests from the 18th to the 20th century, the majority of which will be on display in this exhibition. From 22 February to 1 May 2022, these works, which bear witness to popular craftsmanship and a long seafaring tradition, will be the focus of the new exhibition. 
As in their former life, the boxes are framed by the water, but now no longer by the wet sea, but surrounded by the works of photographers and painters. These have cast their gaze on the sea from the present day, each from his or her own unique point of view. 
The images of water, unlike the sea chests, are also available for sell.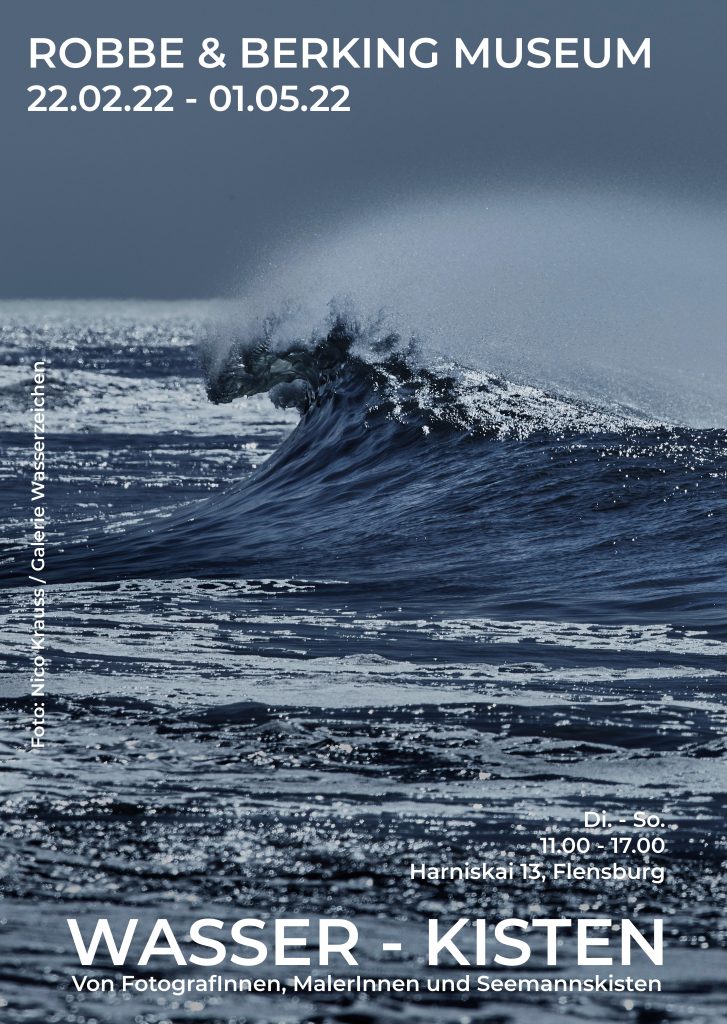 Opening times
Tuesday – Sunday 11:00 – 17:00
Monday closed
Admission prices
4 Euro
List of exhibitors:
The works of this year's Sauermann Prize, awarded by the Werkkunstschule Flensburg, will be on display until 13 March. https://holzbildhauer-flensburg.de/